Sculpture, ceramics and painting
Founded in 2009, the Nàtalia Ferré Gallery hosts temporary exhibitions of contemporary art by national and international artists, emerging and established, working in different disciplines such as sculpture, painting and jewelry.
Located in the historic center of the medieval town of Montblanc, the Gallery has two spaces. The first exhibits the work of Nátalia Ferré in various formats and techniques, ranging from sculpture in bronze and resin, through ceramics, to painting. The second is dedicated to the work of guest artists.
Some of the artists who have exhibited at the Natàlia Ferré Gallery are Emili Biarnès, Jean-Raymond Meunier, Mercè Pla, Joan Serra, Mia Llauder, Martine Le Fur, Frédérik Le Fur, José María Mariscal, Penelope Vallejo, Dameon Lynn, Mercè Rius, Valeria Pesce, Myriam Arnold, Marco Valerio, Rosa Vila-Abadal, Jordi Marcet and Joan Artigas, among others.
A space with medieval origins
The Natalia Ferré Art Gallery was born within a space that has its origins in medieval times. Specifically, it dates back to 1163, when King Alfonso first called the city by the name of Montblanc.
Within its exhibition space we can find a stone vault of the twelfth century, which could be part of an ancient wall or the foundations of the church of Santa Maria Maggiore, located just four meters above the Gallery. Other architectural details that stand out are the 13th century arcades, the Catalan brick vaults and an old 17th century bread oven that was part of the old Abbey of Santa María la Mayor.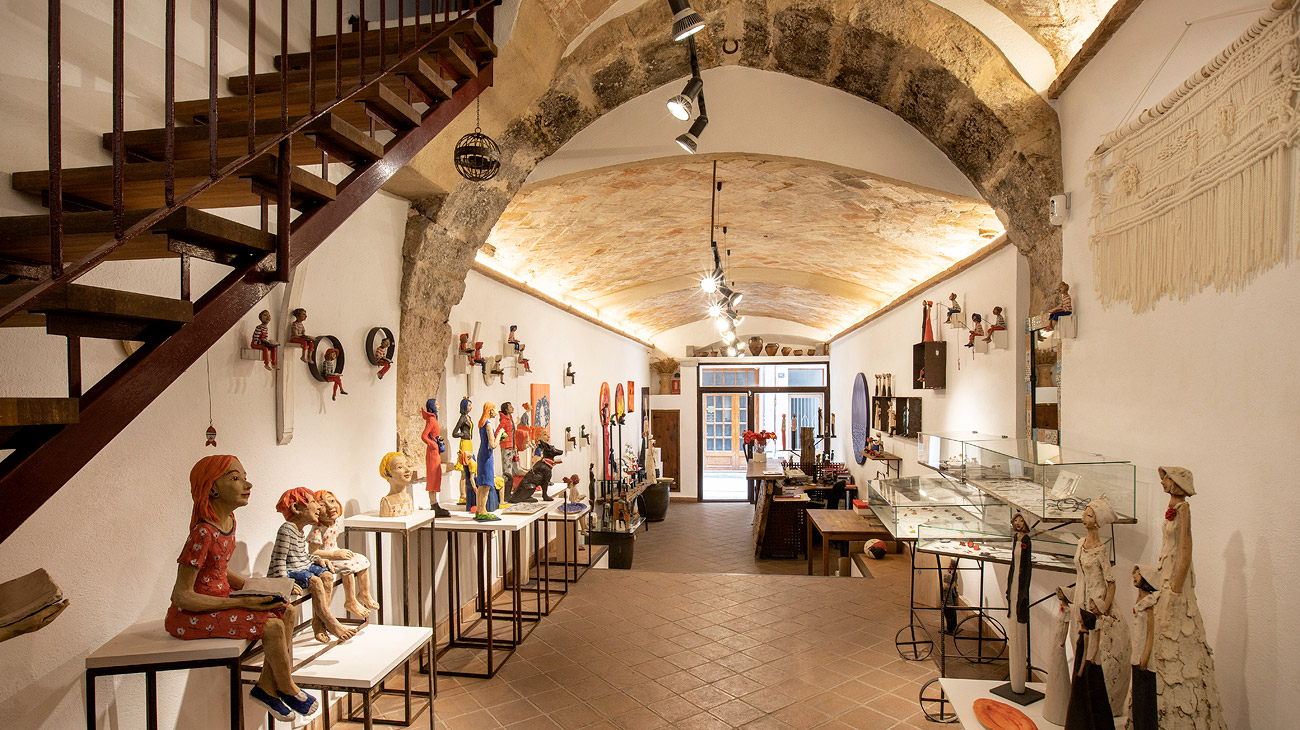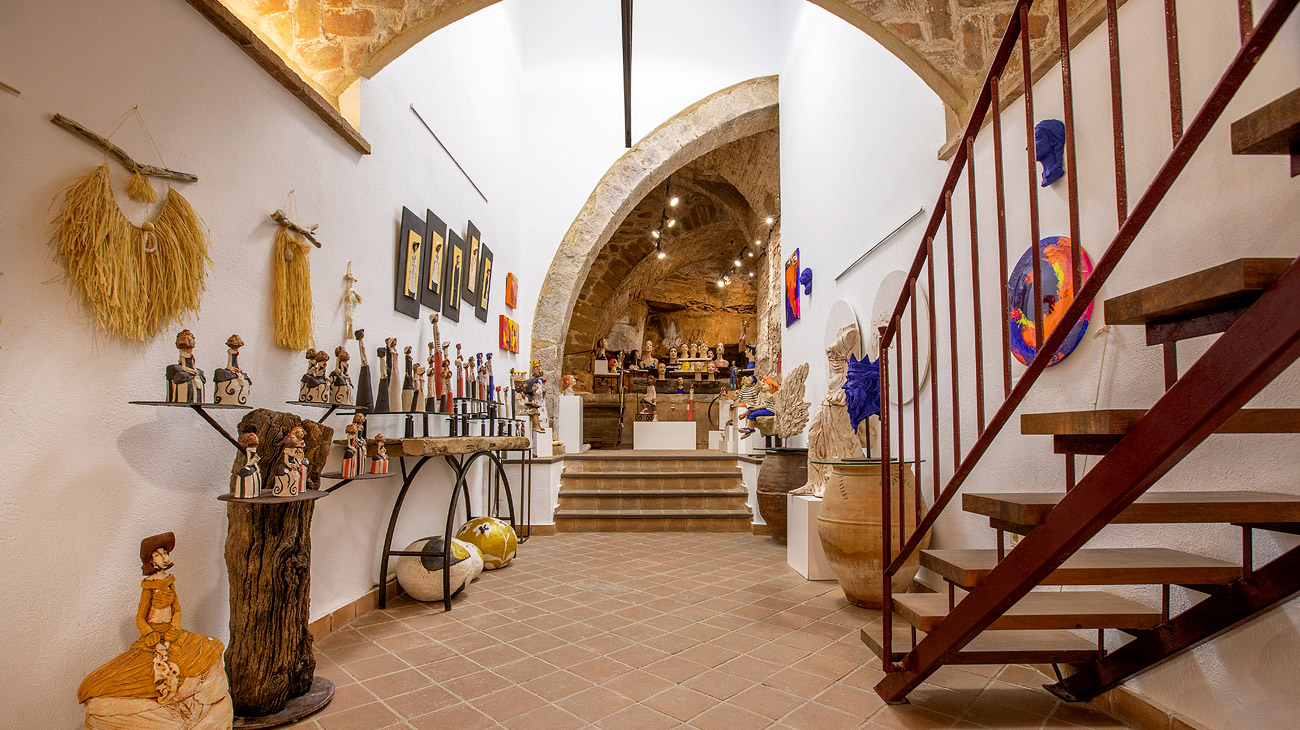 The restoration of the 75 square meters that today occupies the Natàlia Ferré Gallery, giving rise to five exhibition spaces, was extremely careful with the architectural legacy, whose conservation is excellent.
As for the exterior, the Natàlia Ferré Gallery is located on the ancient Via Aurelia, the well-known Roman road that connected Tarraco and Ilerda, which later became the Royal Road, to end up being the current Main Street.
The Natàlia Ferré Gallery at a glance
Specializing in sculpture, ceramics and painting, it was founded in 2009 and is located in the historic center of the medieval village of Montblanc. Its privileged location allows the public to enjoy the heritage of Montblanc, the works of art on display and temporary exhibitions of national and international artists.
Because of these incentives, a visit to the Natàlia Ferré Gallery becomes an exquisite tour, a combination of container and content enormously pleasing to the senses.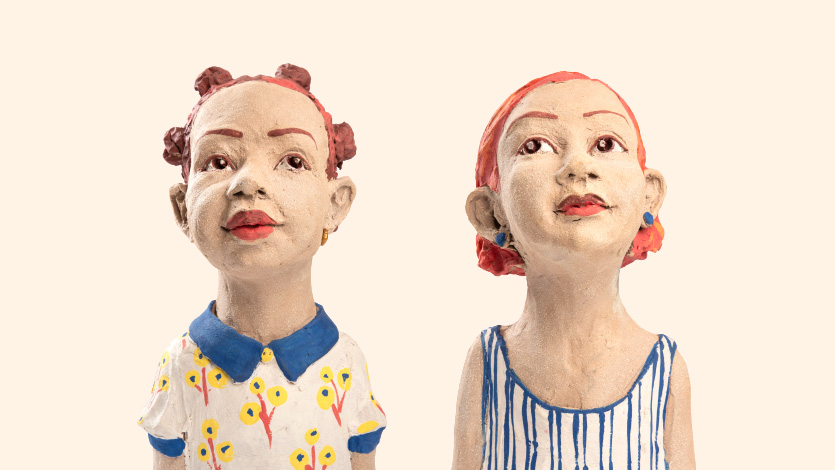 Acquire artworks from
Natàlia Ferré Gallery
Access a selection of sculptures and paintings by Natàlia Ferré. Unique ceramic pieces and carefully selected bronze or resin series.